Subscribe to the expert 1-2-1 sales coaching you or your teams deserve.
Matched to the right sales coach, to coach you and your team to success.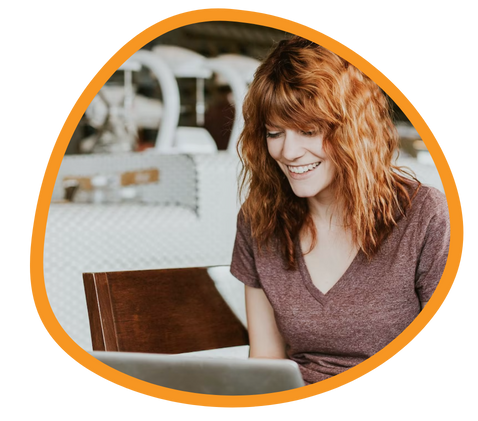 Sales Coaching Not Training
Training is foundational but without coaching, it's quickly forgotten and not applied. Countless studies show that frequent coaching has the biggest impact on development and revenue.

Expert Coaches as a Service
Experienced, best in class sales coaches curated for you, available as a subscription that you or your team deserve, to fulfil potential.

Technology Supported Coaching
We are the missing tool in your sales stack. Virtual, personalized, 1:1 and team coaching in the flow of work, in a platform that ensures accountability for the actions that bring success.
Frequently Asked Questions
How do you assign a coach?
After obtaining a true understanding of your business, sector, stage and challenges, we propose the best coach for you or your team, with proven experienced of results and impact relevant to you. For organizations, we may propose specialist coaches for each team - for example SDR's, AE's, CSM and leaders.
How do you ensure your coaches' quality and credentials?
We have a very rigorous selection criteria for coaches with proven experience and results. The vast majority who apply are not offered a role on the team.
After every coaching session we ask for feedback from the coachee - how valuable was that session and why? These results are transparently shared so you can see the value your team get from every session.
What is a minimum subscription period?
For maximum tangible benefit, coaching needs to be a long-term commitment. For teams we propose annual agreements (paid monthly, or annually with a discount). Individual subscriptions can be more flexible and rolling, paid monthly.
How long are coaching sessions?
Our research and experience show that short, digestible coaching sessions, in the flow of work, have most impact. Coaching sessions can be 35 or 45 minutes long. Subscriptions can be for multiples of 10 x 35 minutes or 8 x 45 minutes as desired. We can help recommend the right solution for your team.
What feedback and data do we get as managers and leaders on the success and impact?
Your coach will provide frequent updates and reports on insights and progress, and ensure alignment on objectives and goals. We also provide reports on your teams' feedback and comments on the value from every session transparently, who has been booking and attending sessions and any no-shows.
Are coaching sessions recorded?
Yes, every session is recorded and the recording is available to the coachee and coach in the platform, for their future value, reflection and reference. The recordings are not shared with managers or organizations to ensure the safe space for reps to open up confidentially and gain maximum benefit from the coaching.
Are coaching sessions confidential?
Coaching sessions are a safe space for reps and teams so recordings and confidential information are not shared with managers or organizations. We do work to ensure the best interests of the rep at all times, and will co-ordinate and align with managers and organization when in the reps best interests, but without breaking the confidence of the rep/coachee.
Do you deliver Training as well as Coaching?
We are a coaching platform and team. Training is a critical and foundational requirement, and depending on your needs, we know lots of the best sales trainers and may be able to make an introduction to a great-fit sales trainer or organization.
What if I can't make a coaching session?
As an individual, if you cannot make a session, the platform allows you to seamlessly rearrange for a more suitable time where availability exists.
Do you coach on my timezone?
We coach teams globally with coaches across the globe. Get in touch and we can discuss how we can propose coaching.
Do you have a partner or reseller program?
We do. Please get in touch and we can share further details.
How do I become a 'MySalesCoach'?
As a fast growing organization, offering best-in-class coaching globally, we would love to hear from you if interested in exploring becoming a 'MySalesCoach'. We offer the benefit of working as a coach whenever you want and anywhere you want remotely, with teams and individuals who want to be coached - without the challenges of finding new customers, billing, chasing payments and admin, all within our custom-built platform to help your efficiency and add coaching value.